SL01 Matt Bronze Wheels on the BMW M4 4 Series
04/08/23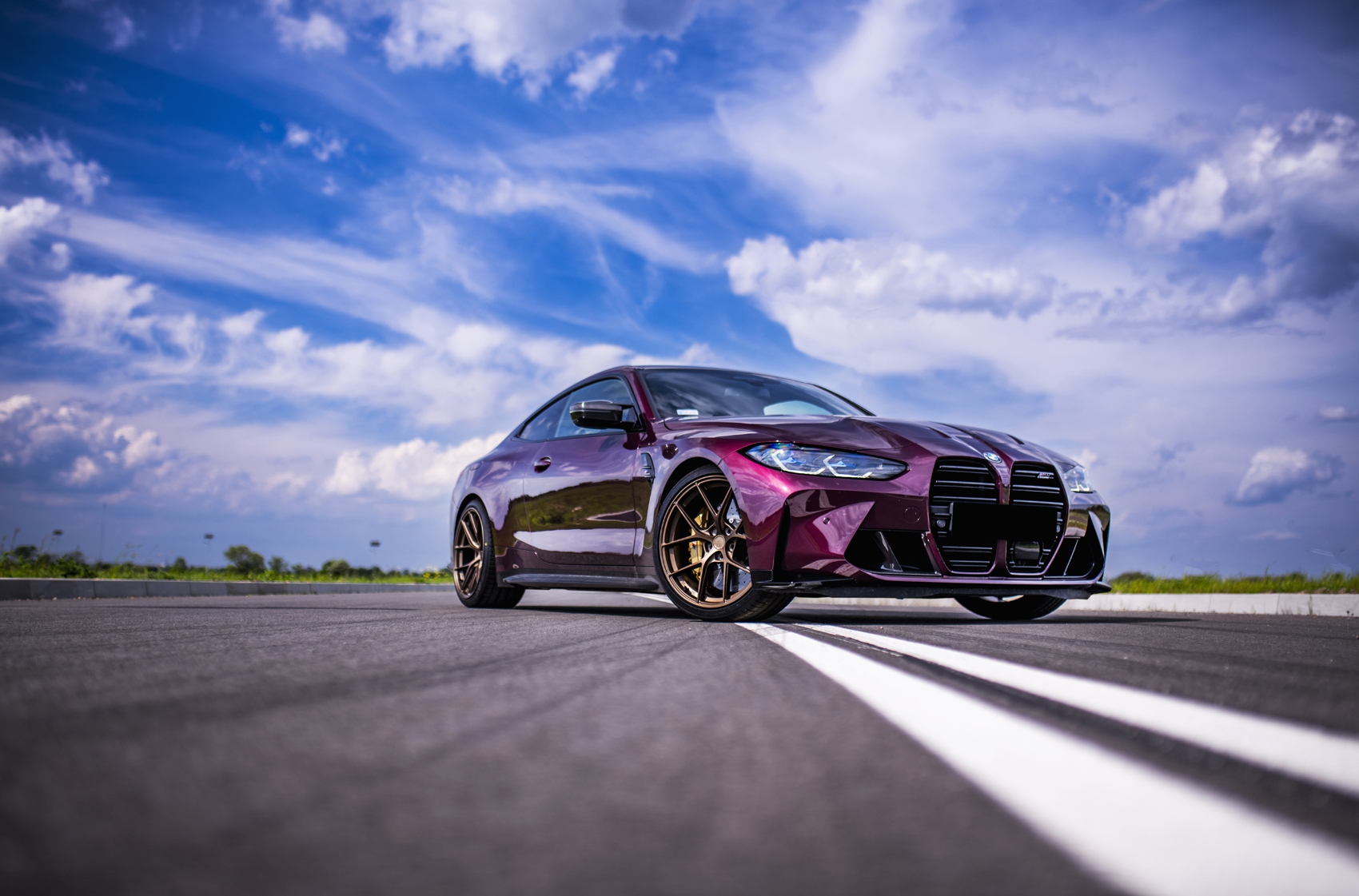 At JR Wheels, we take pride in our commitment to innovative design, and the SL01 model in Matt Bronze exemplifies our dedication to excellence. These wheels boast a bold and dynamic spoke pattern that harmonizes with the BMW M4's sporty nature.
The BMW M4 4 Series demands precision engineering, and the SL01 wheels are engineered to deliver a seamless fit. Designed with BMW's specifications in mind, these wheels maintain the car's performance capabilities, ensuring that you can fully exploit the M4's power on every twist and turn. With the perfect balance of form and function, the SL01 Matt Bronze wheels elevate your driving experience to exhilarating new heights.
The SL01 wheels in Matt Bronze boast lightweight construction without compromising on durability. Crafted from high-quality materials, these wheels reduce unsprung weight, enhancing agility and responsiveness. Enjoy an improved driving experience with sharper turns and quick acceleration. Furthermore, the Matt Bronze finish is not only aesthetically pleasing but also resistant to harsh elements, ensuring the wheels retain their captivating appearance for the long haul.
At JR Wheels, we understand that personalization is essential to express your unique style. The Matt Bronze finish exudes a sense of sophistication, giving your BMW M4 4 Series a distinguished and luxurious look. The choice of Matt Bronze showcases your discerning taste and sets your car apart, making it a head-turner wherever you go.
In conclusion, the SL01 wheels in Matt Bronze are the ultimate upgrade for your BMW M4 4 Series. With their striking design, precise fitment, exceptional performance, and individuality, these wheels not only enhance your car's appearance but also elevate your driving experience. Prepare to captivate onlookers with the perfect blend of elegance and sportiness that the SL01 Matt Bronze wheels bring to your BMW M4.
At JR Wheels, we take pride in delivering top-of-the-line products, and the SL01 Matt Bronze wheels are a true testament to our commitment to excellence. Elevate your BMW M4 4 Series today and embrace the road with confidence and style that turns heads wherever you go.