Mercedes Benz X-Class with JRX9 Wheels
02/11/23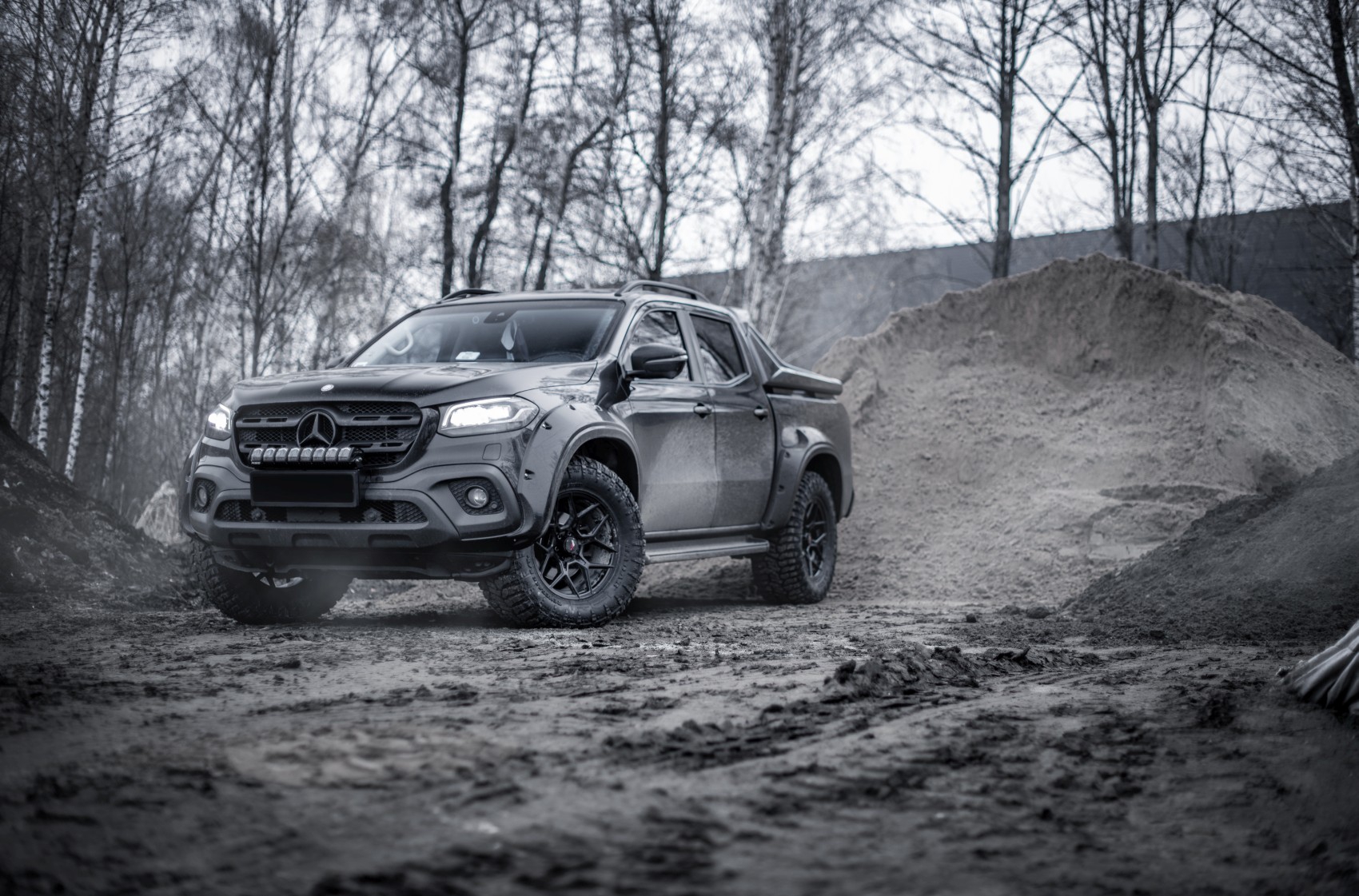 When it comes to enhancing the performance and aesthetics of your Mercedes Benz X-Class, one of the most significant upgrades you can make is investing in high-quality aftermarket wheels.
Why Choose JRX9 Wheels for Your Mercedes Benz X-Class?
Aesthetic Appeal: The Mercedes Benz X-Class is already a head-turner, but the right set of wheels can take its appearance to the next level. JRX9 wheels feature a sleek, modern design that perfectly complements the X-Class's rugged yet stylish aesthetics. The eye-catching design not only adds a touch of sophistication but also ensures your vehicle stands out in the crowd.
Easy Maintenance: Keeping your JRX9 wheels in pristine condition is a breeze. Their design makes them easy to clean and maintain, ensuring they continue to look their best even after years of use.
Durability and Reliability: Safety is paramount, and JRX9 wheels are designed with the highest standards of durability and reliability in mind. Their build quality ensures they can withstand the rigors of everyday driving, even on challenging terrains. This means that not only will your X-Class look great, but it will also maintain its performance and safety standards.
Conclusion: Upgrading your Mercedes Benz X-Class with JRX9 wheels is more than just a cosmetic enhancement; it's an investment in both style and performance. With their appealing design, performance benefits, customization options, and durability, JRX9 wheels are a top choice for Mercedes enthusiasts. Elevate your X-Class to new heights with JR Wheels and experience the difference that quality aftermarket wheels can make.
For more information on JRX9 wheels and other great options for your Mercedes Benz X-Class, visit our website at www.jr-wheels.com. Explore our selection, and give your vehicle the attention it deserves.