Legendary Ford Mustang with JR Wheels JR36
27/07/23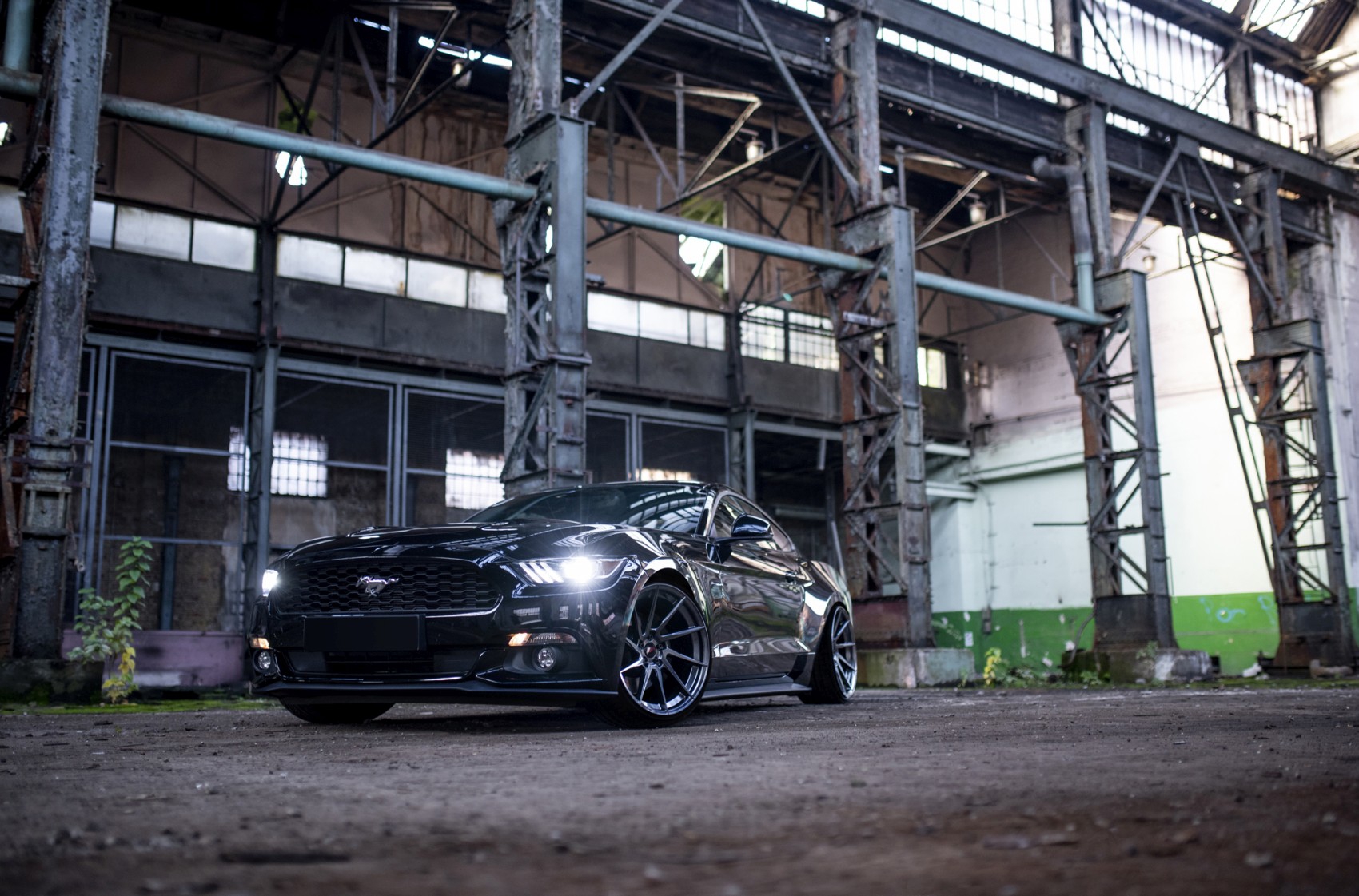 Ford Mustang, an automotive icon that has captured the hearts of enthusiasts worldwide, is a timeless symbol of power and performance. To elevate this American legend to new heights, owners are turning to JR Wheels JR36 in the Hyper Black finish.
Elevate Your Mustang's Style with Hyper Black:
The Hyper Black finish of JR Wheels JR36 brings a touch of modern elegance to the classic design of the Ford Mustang. This distinctive color choice strikes the perfect balance between glossy black and subtle metallic accents, creating a mesmerizing look that highlights the iconic lines of the Mustang. The Hyper Black finish provides a stunning contrast against any paint color, making your Mustang stand out in a crowd and leaving a lasting impression wherever you go.
Unmatched Performance Enhancement:
JR Wheels JR36 is more than just eye candy; they are engineered to optimize the performance of your Ford Mustang. Crafted from high-quality materials, these wheels offer a remarkable reduction in unsprung mass, resulting in improved handling and responsiveness. With JR36 wheels, your Mustang will grip the road with confidence, corner with precision, and accelerate with authority, giving you an exhilarating driving experience like no other.
Perfect Fit for Ford Mustang:
JR Wheels understands the importance of precise fitment for aftermarket wheels, and the JR36 is specifically designed to flawlessly fit the Ford Mustang. The wheels are engineered with meticulous attention to detail, ensuring a perfect alignment with the vehicle's hub, eliminating vibrations and guaranteeing a smooth and comfortable ride.
Durability and Quality Assurance:
When investing in aftermarket wheels, durability and quality are paramount. With JR Wheels JR36 in Hyper Black, you can rest assured that you are getting a product that is built to last. These wheels are manufactured with the highest standards of craftsmanship, making them capable of withstanding the demands of daily driving as well as spirited adventures on the open road.
Customization to Reflect Your Style:
Personalization is the key to creating a truly unique Mustang, and JR Wheels JR36 in Hyper Black allows you to do just that. With various sizes and fitment options available, you can tailor the appearance of your Mustang to match your personal style and preferences. Whether you desire a bold and aggressive stance or a sleek and sophisticated look, JR36 wheels offer the versatility to make your vision a reality.
Conclusion:
Embrace the spirit of the legendary Ford Mustang with JR Wheels JR36 in the captivating Hyper Black finish. Elevate your Mustang's style to new heights and experience unparalleled performance on the road. With JR36 wheels, you get a perfect blend of aesthetics, precision engineering, and durability, resulting in a driving experience that will leave you in awe.
Upgrade your Ford Mustang with JR Wheels JR36 in Hyper Black and let the world witness the fusion of classic American muscle with contemporary design and engineering excellence. Unleash the true potential of your Mustang, and let JR36 wheels take your driving adventures to a whole new level.