JR 42 Wheels on VW Golf MK7 GTI TCR
04/08/23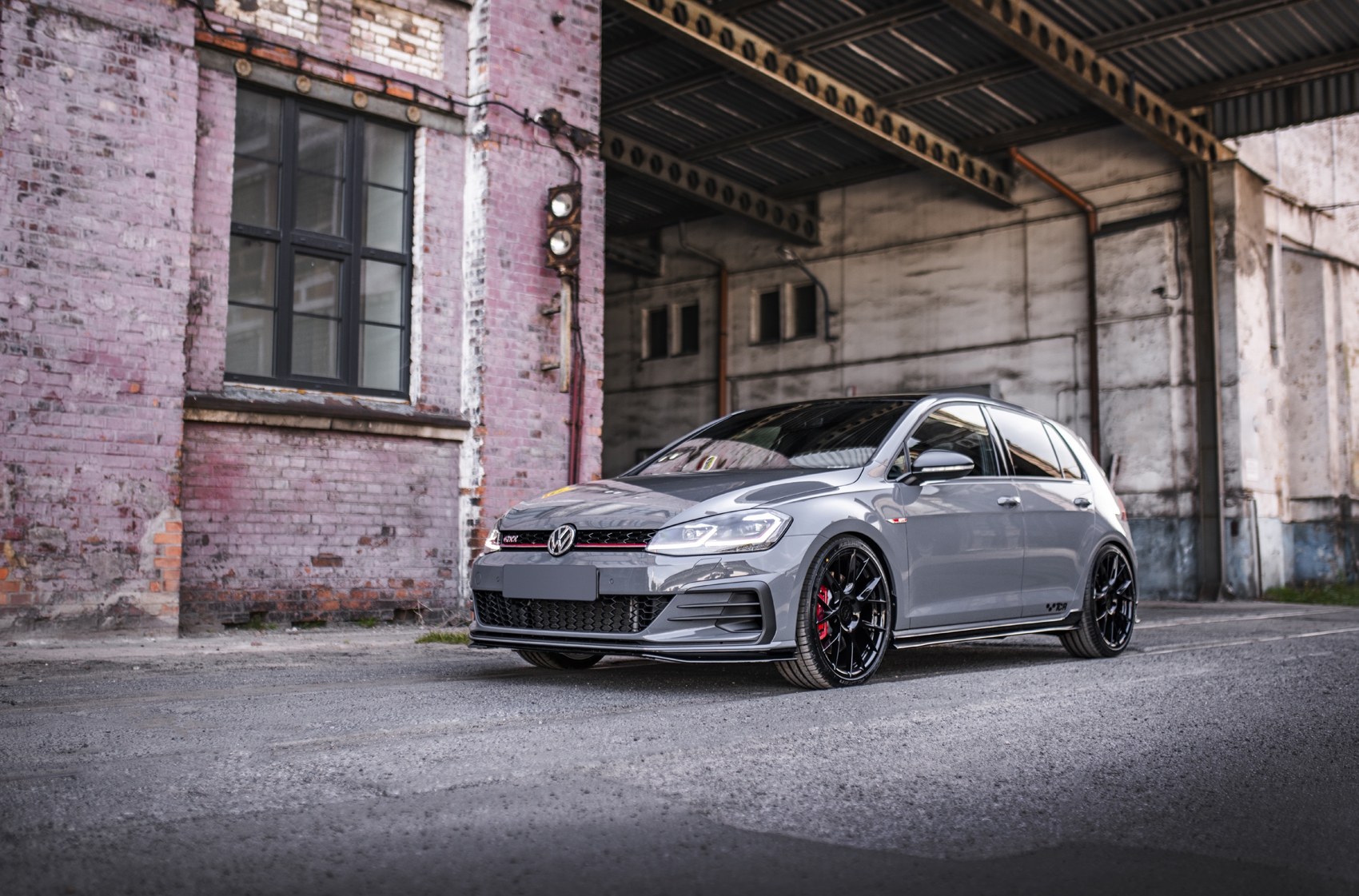 JR Wheels has a reputation for creating unique and innovative designs, and the JR 42 wheels are no exception. With a bold and aggressive look, the JR 42 wheels are crafted to complement the sporty charm of your VW Golf MK7 GTI TCR.
The sleek and deep-spoke design not only adds to the aesthetics but also improves aerodynamics, reducing drag and enhancing your car's overall performance.
We understand that your GTI TCR demands nothing but the best, and that's why the JR 42 wheels are engineered to deliver a seamless fit. Tailored specifically for the MK7 GTI TCR, these wheels ensure perfect alignment and clearance, allowing you to maintain the factory-spec handling and ride quality. The result? A driving experience that is as exhilarating as it is smooth.
Performance and durability go hand in hand when it comes to aftermarket wheels, and the JR 42 excels in both aspects. These lightweight alloy wheels significantly reduce unsprung weight, leading to improved agility and responsiveness during spirited driving. Furthermore, JR Wheels utilizes high-quality materials and advanced manufacturing techniques to ensure that the JR 42 wheels can handle the demands of both the track and daily driving.
Personalization is key to making your car truly yours, and the JR 42 wheels offer a variety of finishes to match your unique style. Whether you prefer a sleek matte black finish, a classicsilver, or a head-turning gunmetal, you can find the perfect look to make your VW Golf MK7 GTI TCR one-of-a-kind. Express yourself through your wheels and make a statement on the road.
In conclusion, the JR 42 wheels are the ultimate upgrade for your Volkswagen Golf MK7 GTI TCR. With their innovative design, precise fit, exceptional performance, and customization options, these wheels not only enhance your car's appearance but also elevate its driving dynamics. Experience the thrill of driving with increased agility, responsive handling, and unmatched style, all thanks to the JR 42 wheels.
At JR Wheels, we are passionate about delivering the best products to our customers, and the JR 42 wheels are a testament to our dedication. Elevate your VW Golf MK7 GTI TCR today and join the ranks of enthusiasts who have unlocked the true potential of their rides with JR 42 wheels.