Alfa Romeo Giulia Quadrifoglio with JR Wheels SL01
14/11/23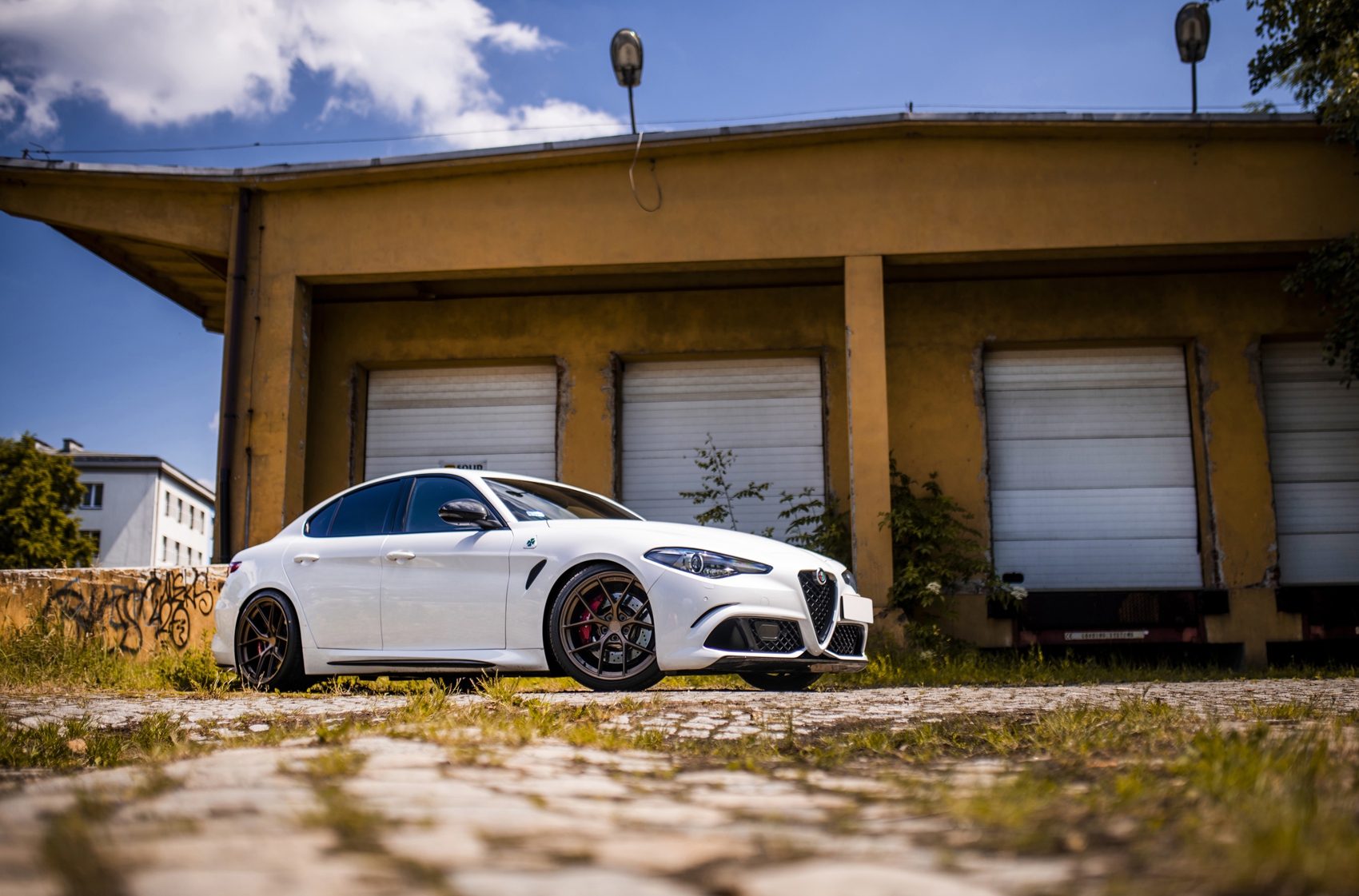 Elevate your driving experience with JR Wheels SL01, tailored to seamlessly integrate with the Alfa Romeo Giulia Quadrifoglio. This dynamic combination not only enhances the aesthetic allure of your vehicle but also brings a performance boost!
Crafted with meticulous attention to detail, the SL01 alloy rims add a touch of sophistication to the Alfa Romeo's already captivating design. The sleek and intricate design of the rims is a visual symphony that turns your vehicle into a head-turning masterpiece, standing out effortlessly in any setting.
Beyond their visual appeal, these rims are a practical choice for those who demand more from their driving experience. Engineered with lightweight materials and advanced technology, the SL01 rims contribute to the car's overall performance. Reduced unsprung weight translates to improved handling, responsiveness, and agility, ensuring that every twist and turn on the road is met with precision.
Fitment is key when it comes to upgrading wheels, and the SL01 alloy rims are specifically designed to seamlessly integrate with the Alfa Romeo Giulia Quadrifoglio. The result is not just a set of rims but a harmonious union that enhances both the aesthetics and performance of your vehicle.
Durability is a hallmark of JR Wheels, and the SL01 alloy rims are no exception. Engineered to withstand the challenges of the road, these rims offer a perfect balance of style and resilience. Whether you're navigating urban streets or embarking on long highway drives, the SL01 rims ensure that your Alfa Romeo Giulia Quadrifoglio remains a symbol of enduring elegance and performance.
For Alfa Romeo Giulia Quadrifoglio enthusiasts seeking the perfect combination of style and substance, the JR Wheels SL01 alloy rims are the ultimate choice. Upgrade your driving experience by investing in these meticulously crafted rims, and let your Alfa Romeo make a lasting impression on the road. Don't just drive; embrace the road with the SL01 rims and experience the difference they bring to your journey.